ArcGIS Online
A cartography without limits
ArcGIS Online is a complete cloud-based mapping platform. Create and share beautiful maps. It is only possible with ArcGIS Online, scalable and secure software as a service hosted by Esri.
Evolutive Solution
As a cloud-based service, ArcGIS Online is designed to be automatically scaled to meet peak periods, all day, every day. Whether you have hundreds of viewers or millions, Esri offers it with nothing to install or manage.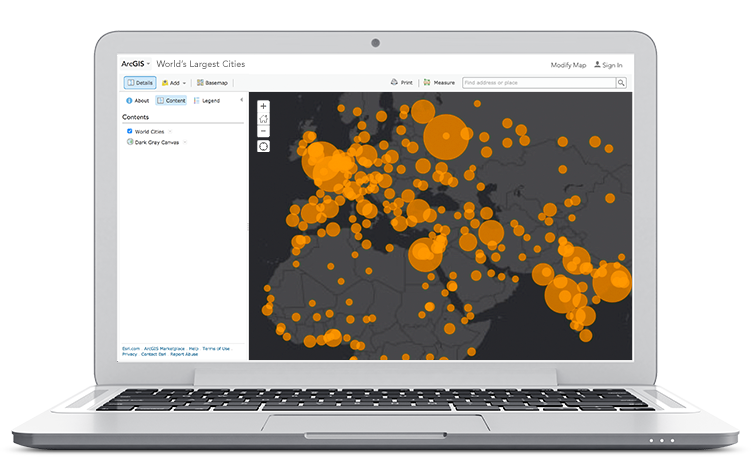 Apps for everyone
Field workers, managers, customers, entrepreneurs, citizens, so many people want location-based information. ArcGIS Online offers mapping applications and tools that make it easy to share your work. You also get application developers so you can create your own applications.
Ready-to-use cards
Start right away. ArcGIS Online comes with a suite of basemaps, high-resolution images and the highest rated demographics. Make 2D and 3D maps with integrated map viewing and scene viewing. Access maps and layers on hundreds of topics in Living Atlas of the Word - an ever-growing collection of the Esri user community.

Self service
Give colleagues the gift of self-service mapping. ArcGIS's online mapping tools are powerful and easy to use so everyone in your organization can create and share beautiful maps. Beyond mapping, people in your organization can use ArcGIS Online to explore data and get the kinds of ideas that lead to better decisions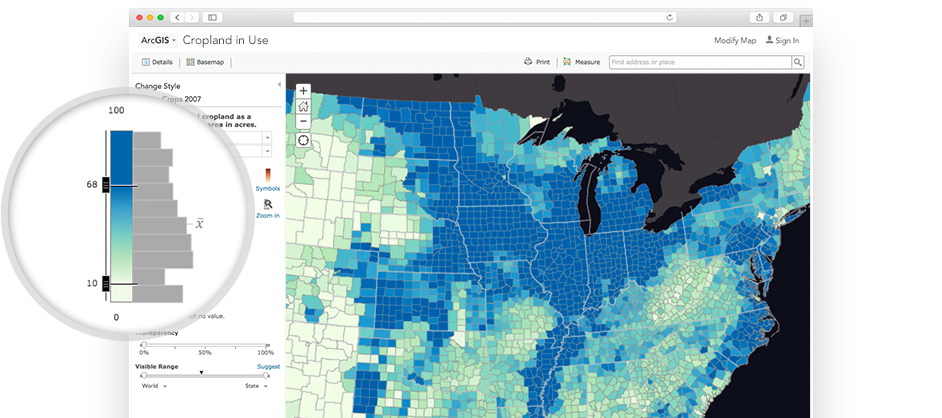 Administration
Use ArcGIS Online with confidence while giving your users what they need to do their jobs. ArcGIS Online administration tools include everything you need to control and manage people and content. You can assign custom roles and privileges, manage licenses and content, and view the health status of your system.