Powerful applications for your office
ArcGIS Pro is included with ArcGIS Desktop, a complete suite for desktop GIS that you can use to create maps, perform spatial analysis, and manage data.
No need to choose. ArcGIS Desktop includes both ArcGIS Pro and ArcMap, and you can run them side by side.
ArcGIS Pro is a new 64-bit project-centric application with a contextual interface. It is designed to work with ArcGIS Online, Esri's Internet-based mapping product, and ArcGIS Enterprise, Esri's SIS web mapping platform for your infrastructure. Find out what you can do with ArcGIS Pro.
ArcMap is the traditional GIS authoring and editing application. Find out what you can do with ArcMap.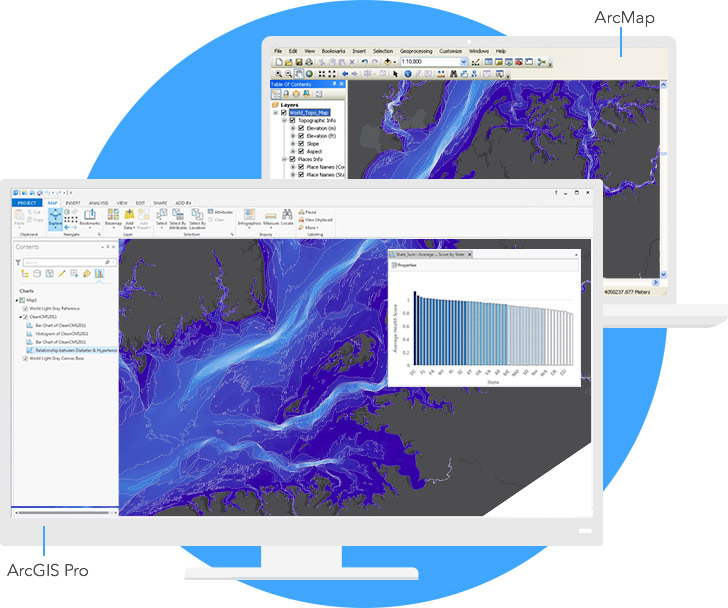 Access to the complete ArcGIS platform
Not only the most powerful desktop GIS in the world. In addition, ArcGIS Desktop includes the following: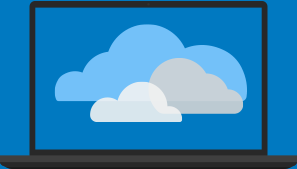 ArcGIS Online
A subscription to ArcGIS Online is included with each ArcGIS Desktop license.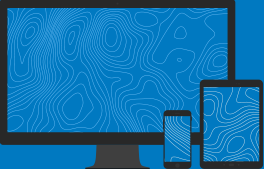 Ready-to-use applications
Esri has a number of targeted applications that will make your GIS work faster and easier and more efficiently.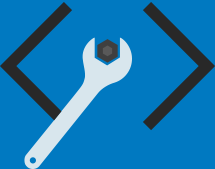 Software Development Tools
Create your own GIS applications for desktops, the web, and mobile devices with Esri's ArcGIS APIs and SDKs.
Optional extensions for adding advanced features
Add functionality to ArcGIS Desktop with extensions for advanced analytics, industry-specific data, and industry-focused solutions.